Board of Directors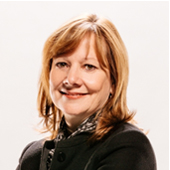 André Fortier
Chairman
Mr. Fortier obtained his law degree in 1964 and was admitted to the Barreau du Québec in June 1965. He held various increasingly senior positions at Noranda and in 1989 was appointed as Senior Vice-President of Noranda, responsible for the strategic positioning of Noranda in Québec. In July 1991, he became President and Chief Executive Officer of Kerr Addison Mines Limited, a Noranda affiliated company. In 1993, he became President and CEO of a predecessor company to Cambell Resources Inc. of which he remained President until December 2009. He is a member of the Board of Excellon Resources Inc. and Ferrinov Inc. Mr. Fortier was Chairman of the Board of the Conseil du Patronat du Québec from June 1998 to June 2002 and is an Honorary Member of the foundation de l'Université Laval, having served as its Chairman from September 1997 to September 1999.
Read More [+]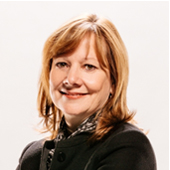 Brendan Cahill
Mr. Cahill was previously Vice President Corporate Development of Pelangio Exploration Inc., a junior gold exploration company active in Ghana, West Africa. Prior to Pelangio, Mr. Cahill was a lawyer in the M&A and corporate securities practices at Davies Ward Phillips & Vineberg LLP. At Davies, he advised on public and private transactions valued at over $15 billion, including Barrick's acquisition of Placer Dome in 2005. He also advised on public offerings totaling over $2 billion dollars for various Canadian companies. Mr. Cahill is a member of the Young Presidents' Organization, Transplant Campaign at University Health Network and the Law Society of Upper Canada. He is a board member of the Mining Association of Canada, Group Eleven Resources Ltd., an Irish zinc explorer and Kore Mining Inc., a California gold developer. Mr. Cahill holds a law degree from the University of Western Ontario and an undergraduate degree from the University of Toronto.
Read More [+]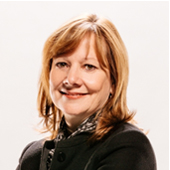 Dr. Laurence (Laurie) Curtis
Dr. Curtis brings over 40 years of experience in the mining industry and capital markets, with a proven track record in corporate development, mine development and project financing. He is the founder of Intrepid Minerals, and was a key member of the senior management and technical teams overseeing all aspects from discovery through operations. Under his guidance as CEO and COO, Intrepid transitioned through merger and acquisition to become a gold producer and developer, ultimately attaining a market capitalization in excess of $1.2 billion. During his distinguished career as an exploration geologist, Laurie was involved with a number of worldwide discoveries including the initial discovery and staking of the Back River gold belt, which now hosts the 5M-ounce gold deposit held by Sabina Gold & Silver Corp., and led teams to the discovery of several epithermal systems in the Caribbean Basin. He was actively involved as director of several junior developers with producing mines on several continents including, Wheaton River Minerals, High River Gold Mines, Breakwater Resources and Buryatzolo. Dr. Curtis has also held several positions in the financial sector including, Research and Analyst Mining for Clarus Securities, Vice President and Senior Analyst Global Resources for Dundee Capital Markets.
Read More [+]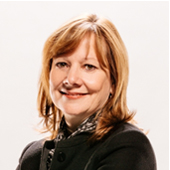 Anna Ladd-Kruger
Ms. Ladd-Kruger is currently CFO of McEwen Mining Inc. Prior to joining McEwen, Ms. Ladd-Kruger was our CFO and VP Corporate Development, where she led the turnaround of our corporate and site operations finance team, processes and systems. She was also integral to our successful acquisition of Otis Gold. Prior to that, Ms. Ladd-Kruger also served as Chief Financial Officer of Trevali Mining Corporation, a zinc-focused, base metals mining company with four commercially producing operations in Africa, Canada and Peru. Anna was recruited as part of the executive management team to grow the company from junior exploration to a mid-tier base metals producer that reached over $1 billion market capitalization on the TSX. She has raised over $1 billion dollars in debt and equity throughout her career in the mining sector. Anna has also served as the Chief Financial Officer on a number of Canadian publicly listed junior mining companies and began her career as a Senior Financial Analyst for Vale S.A.'s Thompson and Sudbury Canadian operations before joining Cache Coal Corporation as Mine Controller and then Kinross Gold Corporation as their North American Group Controller. Ms. Ladd-Kruger currently sits on the board of Integra Resources Corp and District Metals Corp. She is a Certified Public Accountant (CPA, CMA), and holds a Masters in Economics and Bachelor of Commerce from Queen's University and the University of British Columbia.
Read More [+]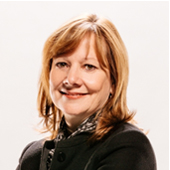 Craig Lindsay
Mr. Lindsay has in excess of 25 years experience in corporate finance, investment banking and business development in both North America and Asia. Mr. Lindsay was President and CEO of Magnum Uranium Corp. until its sale to Energy Fuels Inc. (TSX: EFR) in July 2009, and prior thereto was a Vice President in the Corporate Finance and Investment Banking Group at PricewaterhouseCoopers LLP. Mr. Lindsay was a founding Director of Malasapina Capital Ltd. and led its merger with Miranda Mining Development Corp (a Mexico-based gold producer that was subsequently acquired by Wheaton River Minerals in 2003). He was a Founder of OneAsia.com (Holdings) Ltd. and helped develop the business from inception to the establishment of offices in Hong Kong, Taipei, Mumbai and Vancouver, and was instrumental in the sale of the business to Tom Group Limited (FEHK:2383) in 2001. He is currently a Director of VR Resources Ltd. (TSX-V:VRR), Alianza Minerals Ltd. (TSX-V:ANZ) and Philippine Metals Inc. (TSX-V:PHI). Mr. Lindsay has a Bachelor of Commerce (Finance) from UBC (1989), an MBA (Finance and International Business) from Dalhousie University (1993) and is a Chartered Financial Analyst. He is a Past Chairman of the Family Services of Greater Vancouver (the largest social service agency in British Columbia) and is Chairman of the Hong Kong – Canada Business Association (HKCBA) and a Past President of the Vancouver Section of the HKCBA. Additionally, he served on the Western Leadership Council of Dalhousie University's successful $250 million "Bold Ambitions" capital campaign.
Read More [+]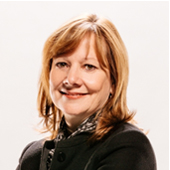 Roger Norwich
Dr. Norwich was a founding Director of Mexican Silver Mines Ltd., which completed a merger with Rio Alto Mining Limited in 2009. He remained an Independent Director of Rio Alto (which has since been acquired by Tahoe Resources Inc.) through to June of 2014, a period during which Rio Alto grew from a development asset through to a mid-tier gold producer. Dr. Norwich was previously a Director of Otis from 2012 to 2014. Currently, Dr. Norwich is non-Executive Chairman of Mexico-based Grupo Minero Panuco S.A. de C.V, a private company which has producing copper and gold assets in Mexico. Additionally, he has wide-ranging board experience with both publicly-listed and private enterprises. Most recently, he joined the Board of Directors of Inkron Limited, a private company based in Hong Kong which is involved in nanometal (nanocopper and nanosilver) production for the electronics industry. Dr. Norwich has a B.A. in Geology and Archaeology (1974) from Manchester University England. He also holds Bachelor of Medicine and Bachelor of Surgery degrees from Manchester University. Early in his career, he worked as an oil exploration geologist for Texaco and gained experience in the North Sea, the Gulf of Mexico and the Permian Basin.
Read More [+]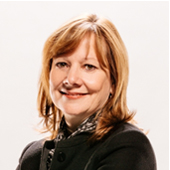 Jeff Swinoga
Mr. Swinoga is a highly accomplished mining executive with over 25 years of executive and management experience in the areas of capital markets, project advancement, development and project construction. Most recently, he was the national mining and metals co-leader at EY Canada. Previously he was president and CEO of First Mining Gold, chief financial officer of Torex Gold Resources Inc. where, during his four-year tenure, he led the $400-million (U.S.) financing of Torex's $800-million (U.S.) El Limon-Guajes gold mine on the Morelos property and led his team during Torex's transition from an exploration and development company to a mid-tier gold producer. Prior to Torex, Mr. Swinoga spent four years as the CFO of North American Palladium Ltd., during which time NAP financed and constructed the underground Offset Zone expansion project for the Lac des Iles mine, in addition to acquiring and building two gold producing mines in Quebec. Further, he spent three years as CFO of HudBay Minerals Inc., where, from its initial public offering in late 2004, grew to a market capitalization of over $2-billion. Mr. Swinoga also spent seven years at Barrick Gold Corp. as a senior officer with responsibilities that included project financing of Barrick's Bulyanhulu and Veladero projects. He is a chartered professional accountant and holds a master of business administration degree from the University of Toronto as well as a bachelor's degree (honours) in economics from the University of Western Ontario. Mr. Swinoga was also elected to the board of PDAC (Prospectors & Developers Association of Canada) this year and is a member of its audit committee.
Read More [+]
Email Signup
Sign up for the latest news and updates