Board of Directors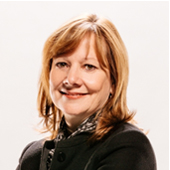 André Fortier
Chairman
Mr. Fortier obtained his law degree in 1964 and was admitted to the Barreau du Québec in June 1965. He held various increasingly senior positions at Noranda and in 1989 was appointed as Senior Vice-President of Noranda, responsible for the strategic positioning of Noranda in Québec. In July 1991, he became President and Chief Executive Officer of Kerr Addison Mines Limited, a Noranda affiliated company. In 1993, he became President and CEO of a predecessor company to Cambell Resources Inc. of which he remained President until December 2009. He is a member of the Board of Excellon Resources Inc. and Ferrinov Inc. Mr. Fortier was Chairman of the Board of the Conseil du Patronat du Québec from June 1998 to June 2002 and is an Honorary Member of the foundation de l'Université Laval, having served as its Chairman from September 1997 to September 1999.
Read More [+]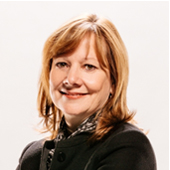 Alan McFarland
Mr. McFarland's experience covers a range of investment banking activities including, general corporate advisory work on financial strategies, mergers, acquisitions and divestitures, public and private financings, venture capital, tax shelters, securities analysis, and corporate restructurings. He is a principal of McFarland, Dewey & Co., a financial advisory firm based in New York. He was a Director of Placer Dome Inc. for over 30 years and has served as a member of the board of directors for several mining companies including, Dome Mines Limited and Masonite International Corporation. Mr. McFarland holds a law degree from Yale University.
Read More [+]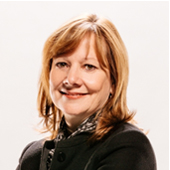 Oliver Fernández
Mr. Fernández is a recognized Mexican businessman and entrepreneur and serves as a manager or director of a number of Mexican and international companies. He is the founder and president of Grupo Empresarial Maestro, S.A. de C.V. (Credito Maestro), a company that offers microcredit loans to unionized government employees in Mexico. He has previously acted as General Manager in Mexico of Grupo IBADESA (a Spanish financial services company), Vice President of Camil Group, and was the founder and President of FERDAM, which provides insurance products to unionized government employees. Mr. Fernández was also a ranked professional tennis player on the ATP Tour and was captain of Mexico's Davis Cup team from 2000 to 2006.
Read More [+]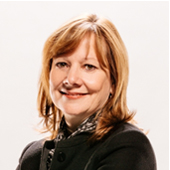 Brendan Cahill
Mr. Cahill was previously Vice President Corporate Development of Pelangio Exploration Inc., a junior gold exploration company active in Ghana, West Africa. Prior to Pelangio, Mr. Cahill was a lawyer in the M&A and corporate securities practices at Davies Ward Phillips & Vineberg LLP. At Davies, he advised on public and private transactions valued at over $15 billion, including Barrick's acquisition of Placer Dome in 2005. He also advised on public offerings totaling over $2 billion dollars for various Canadian companies. Mr. Cahill is a member of the Young Presidents' Organization, Transplant Campaign at University Health Network and the Law Society of Upper Canada. He is a board member of the Mining Association of Canada, Group Eleven Resources Ltd., an Irish zinc explorer and Kore Mining Inc., a California gold developer. Mr. Cahill holds a law degree from the University of Western Ontario and an undergraduate degree from the University of Toronto.
Read More [+]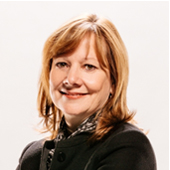 Jacques McMullen
Mr. McMullen is a Professional Engineer with over 35 years of senior leadership experience in the mining industry and has been directly involved with major capital projects including roles in operations, evaluations, corporate development for several mining companies. He spent the majority of his career working with Barrick Gold Corporation in various senior roles from 1994 to 2012, as well as serving as Director of Highland Gold Mining Ltd., IGE Resources AB, Fire River Gold Corp., Minera S.A., Orvana Minerals. He was also a Principal, Partner and non-executive Director of Mines and Metals with BBA, a private engineering firm. Mr. McMullen currently serves on the Board of Equinox Gold., Cardinal Resources Ltd. and is an advisor to management at Detour Gold Corp. He is also the Principal of J. McMullen & Associates, a privately held consulting company. Mr. McMullen holds Master's Degree of Applied Sciences in Mineral Processing from Laval University.
Read More [+]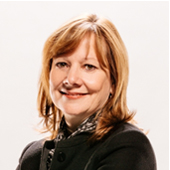 Daniella Dimitrov
Ms. Dimitrov has over 20 years of experience in building, operating and streamlining businesses in mining and financial services. She is currently Partner, Sprott Capital, a mining investment banking and advisory firm. Previously, she served as CEO and CFO of Orvana Minerals (a multi-mine gold/copper producer) and as Executive Vice Chair of Baffinland Iron through its acquisition for $600M. She has also served as COO of Dundee Securities, SVP Strategic Initiatives with Raymond James and corporate counsel with a Canadian law firm. Ms. Dimitrov is currently also a director of Nexa Resources S.A., International Petroleum Corporation and has been a director of a number of mining companies including Aldridge, Alloycorp, Baffinland (Executive Vice Chair), Commonwealth Silver (Chair) and Orvana and has chaired or been a member of various committees of such boards. She has also served as a director of the Ombudsman for Banking Services and Investments. Ms. Dimitrov has an Executive MBA from Kellogg and Schulich business schools and a law degree. Ms. Dimitrov was chosen as one of the top 100 Global Inspirational Women in Mining for 2016 and is a Canada Board Diversity Council - 2016 Diversity 50 Candidate.
Read More [+]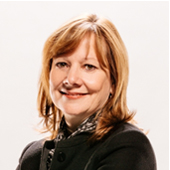 Dr. Laurence (Laurie) Curtis
Dr. Curtis brings over 40 years of experience in the mining industry and capital markets, with a proven track record in corporate development, mine development and project financing. He is the founder of Intrepid Minerals, and was a key member of the senior management and technical teams overseeing all aspects from discovery through operations. Under his guidance as CEO and COO, Intrepid transitioned through merger and acquisition to become a gold producer and developer, ultimately attaining a market capitalization in excess of $1.2 billion. During his distinguished career as an exploration geologist, Laurie was involved with a number of worldwide discoveries including the initial discovery and staking of the Back River gold belt, which now hosts the 5M-ounce gold deposit held by Sabina Gold & Silver Corp., and led teams to the discovery of several epithermal systems in the Caribbean Basin. He was actively involved as director of several junior developers with producing mines on several continents including, Wheaton River Minerals, High River Gold Mines, Breakwater Resources and Buryatzolo. Dr. Curtis has also held several positions in the financial sector including, Research and Analyst Mining for Clarus Securities, Vice President and Senior Analyst Global Resources for Dundee Capital Markets. Dr. Curtis is currently Chair of Eastmain.
Read More [+]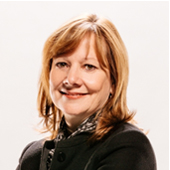 Andrew Farncomb
Mr. Farncomb is a founder of Cairn Merchant Partners LP, a merchant bank focused on advisory and principal investing. He has extensive experience advising public and private companies on mergers, acquisitions and financing transactions. He is a founder and director of Contact Gold Corp., an advanced stage Nevada gold exploration company, a board member of several other TSX Venture Exchange listed companies and a board member and Chair of the Investment Committee at the Flavelle Family Foundation. Mr. Farncomb was formerly a Partner and Investment Banking professional at Paradigm Capital Inc., a Canadian investment dealer, and graduated from Smith School of Business at Queen's University with a Bachelor of Commerce (Honours) degree.
Read More [+]
Email Signup
Sign up for the latest news and updates