Management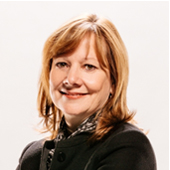 Brendan Cahill
President & Chief Executive Officer
Mr. Cahill was previously Vice President Corporate Development of Pelangio Exploration Inc., a junior gold exploration company active in Ghana, West Africa. Prior to Pelangio, Mr. Cahill was a lawyer in the M&A and corporate securities practices at Davies Ward Phillips & Vineberg LLP. At Davies, he advised on public and private transactions valued at over $15 billion, including Barrick's acquisition of Placer Dome in 2005. He also advised on public offerings totaling over $2 billion dollars for various Canadian companies. Mr. Cahill is a member of the Young Presidents' Organization, Transplant Campaign at University Health Network and the Law Society of Upper Canada. He is a board member of the Mining Association of Canada, Group Eleven Resources Ltd., an Irish zinc explorer and Kore Mining Inc., a California gold developer. Mr. Cahill holds a law degree from the University of Western Ontario and an undergraduate degree from the University of Toronto.
Read More [+]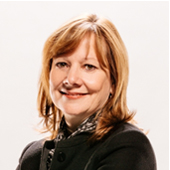 Anna Ladd-Kruger
Chief Financial Officer and Vice President, Corporate Development
Ms. Ladd-Kruger was most recently the Chief Financial Officer of Trevali Mining Corporation, a zinc-focused, base metals mining company with four commercially producing operations in Africa, Canada and Peru. Anna was recruited as part of the executive management team to grow the company from junior exploration to a mid-tier base metals producer that reached over $1 billion market capitalization on the TSX. She has raised over $1 billion dollars in debt and equity throughout her career in the mining sector. Anna has also served as the Chief Financial Officer on a number of Canadian publicly listed junior mining companies and began her career as a Senior Financial Analyst for Vale S.A.'s Thompson and Sudbury Canadian operations before joining Cache Coal Corporation as Mine Controller and then Kinross Gold Corporation as their North American Group Controller. Ms. Ladd-Kruger currently sits on the board of Integra Resources Corp and District Metals Corp. She is a Certified Public Accountant (CPA, CMA), and holds a Masters in Economics and Bachelor of Commerce from Queen's University and the University of British Columbia.
Read More [+]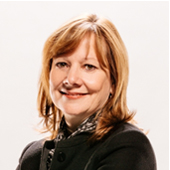 Ben Pullinger
Senior Vice President, Geology
Mr. Pullinger brings over 12 years of experience in advancing projects from early stage exploration through to production including marketing, financing, planning and execution. Most recently, he was Vice President Exploration at Roxgold Inc. where he made a significant contribution towards growing the 55 Zone at Yaramoko Project in Burkina Faso from a small inferred gold resource into a producing mine, and additionally discovered the high grade QV1 and Qv' gold resources. Mr. Pullinger has extensive international experience in Asia, South America, North America and Africa. He is a Professional Geologist (Ontario) and holds an Honours Degree in Geology from the University of Johannesburg.
Read More [+]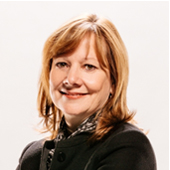 Denis Flood
Vice President, Technical Services
Mr. Flood was appointed VP Technical Services in July 2016, overseeing ongoing opportunities to improve technical efficiencies through the Company's existing operations. Mr. Flood is a professional mining engineer with over 12 years of experience providing technical, operational, project management and mine safety support. Most recently, Mr. Flood was the Principal Mining Engineer at Resolution Copper Company (a subsidiary of the Rio Tinto Group). Mr. Flood also held various technical positions with Goldcorp. Inc. (Musselwhite) and Xstrata plc (now Glencore plc) (Kidd Operations, Nickel Rim South and Fraser). He holds a Bachelor of Engineering (Mining) degree from Dalhousie University.
Read More [+]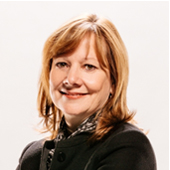 Ronald Marino
Vice President, Finance
Mr. Marino is a Chartered Accountant with a masters degree in Finance and over 18 years of experience working in the mining industry in Latin America including, Brazil, Venezuela and Mexico. Mr. Marino has held various finance positions with Anglo American Group in both the Iron Ore and Base Metals Divisions.
Read More [+]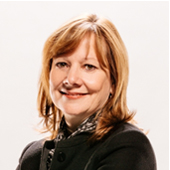 Craig Ford
Vice President, Corporate Responsibility
A geologist by training, Dr. Ford has more than 24 years of experience as a corporate responsibility mining executive - he has a proven track record of driving corporate and operational performance in safety, health and security, environmental affairs, community relations and development, human rights and government relations. He is the President of Corporate Responsibility Solutions Inc., an advisory firm servicing the resource development industry in designing and implementing management systems for corporate responsibility and strategic planning. Dr. Ford was Vice President, Corporate Responsibility for Inmet Mining. Under his leadership, Inmet earned a reputation for innovation, openness, transparency and excellent operational performance. During 2006-2015, he served as an influential board member of the Mining Association of Canadian and helped develop Towards Sustainable Mining (TSM) to improve operational performance, build privilege to operate and enhance the reputation of the Canadian-based mining industry. Throughout his distinguished career, Dr. Ford has been a member of various professional associations, served on many boards and is a frequent speaker and presenter on many industry-leading panels relating to corporate responsibility.
Read More [+]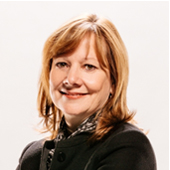 Marcello Locatelli
Vice President, Special Projects
Mr. Locatelli is a professional engineer with over 15 years of experience successfully managing and engineering various commodity studies and projects of all sizes. Most recently, Mr. Locatelli was a Director of Inteloc Inc., an engineering firm providing project management, evaluation and control services using leading technologies. Having worked on many projects across the globe, his experience extends from conceptual design through to commissioning, with a specific focus on project engineering, procurement, construction management, economic evaluations and social and environmental permitting. Mr. Locatelli has held lead engineer and project manager positions with Ausenco, Halyard Inc. and DRA Americas Inc., assisting in special projects related to bulk sampling, processing plant design and project development. He holds a Bachelor of Engineering (Mechanical) degree from the University of Johannesburg.
Read More [+]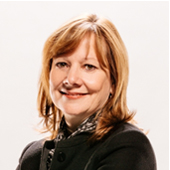 Nisha Hasan
Vice President, Investor Relations
Ms. Hasan has over 10 years of investor relations experience servicing a wide range of companies in the mining industry including, most recently Continental Gold Ltd., and TMX Equicom. She joined Excellon Resources Inc., in 2013 as Director of Investor Relations and was appointed Vice President in late 2017. Over the course of her career, she has provided strategic counsel to boards and management teams resulting in enhanced reputation, broadened shareholder base, increased visibility and sustainable liquidity.
Ms. Hasan is a professional member of the Canadian Investor Relations Institute (CIRI) and sits on the Ontario Chapter Board, providing ongoing advocacy, mentorship and industry engagement. Ms. Hasan is also a passionate advocate of inclusion, community capacity building and promotion of individuals with disabilities. She sits on the Board of the Down Syndrome Association of Toronto, where she spearheads sponsorship initiatives and runs monthly programs for adults with intellectual disabilities. Ms. Hasan holds a Bachelor of Arts degree from Trent University in Psychology and Political Science.
Read More [+]
Email Signup
Sign up for the latest news and updates