Management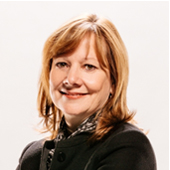 Brendan Cahill
President & Chief Executive Officer
Mr. Cahill was previously Vice President Corporate Development of Pelangio Exploration Inc., a junior gold exploration company active in Ghana, West Africa. Prior to Pelangio, Mr. Cahill was a lawyer in the M&A and corporate securities practices at Davies Ward Phillips & Vineberg LLP. At Davies, he advised on public and private transactions valued at over $15 billion, including Barrick's acquisition of Placer Dome in 2005. He also advised on public offerings totaling over $2 billion dollars for various Canadian companies. Mr. Cahill is a member of the Young Presidents' Organization, Transplant Campaign at University Health Network and the Law Society of Upper Canada. He is a board member of the Mining Association of Canada, Group Eleven Resources Ltd., an Irish zinc explorer and Kore Mining Inc., a California gold developer. Mr. Cahill holds a law degree from the University of Western Ontario and an undergraduate degree from the University of Toronto.
Read More [+]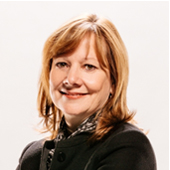 Daniel Hall
Chief Financial Officer
Daniel Hall, CPA, CA joined Excellon as Corporate Controller in 2019 and was responsible for financial reporting, treasury, internal controls, tax, IT systems and all operational finance functions. Prior to joining Excellon, Mr. Hall gained 12 years of experience with Deloitte LLP in Canada, Bermuda and South Africa specializing in public company reporting and complex accounting matters, with a focus on global mining companies. Daniel is a Chartered Accountant, a member of the Institute of Chartered Professional Accountants of Ontario, and holds a Bachelor of Commerce degree with a post graduate specialization in Accounting and Finance from Rhodes University in South Africa.
Read More [+]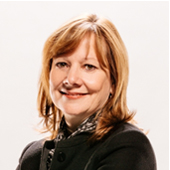 Paul Keller
Chief Operating Officer
Paul Keller is a professional engineer with over 30 years of industry experience. He is an experienced mining executive with mine development and operations experience in North America, Africa and Latin America. He was most recently Senior VP Major Projects and COO of Trevali Mining, a zinc-focused, base metals mining company with four commercially producing operations in Africa, Canada and Peru. Mr. Keller led the development of Trevali's Canadian and Peruvian projects from permitting through development to operation. He was also instrumental in business optimization and capital growth projects at Trevali's African operations. Mr. Keller has expertise building mines from greenfield through to permitting, design and operating phases, while developing operational teams. He has been COO of several junior mining companies and worked in various management roles at Barrick's Hemlo Mine in operations, engineering and maintenance after beginning his career with Rio Algom Limited. Mr. Keller holds a Bachelor of Engineering – Mining from Laurentian University.
Read More [+]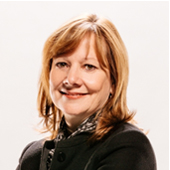 Jorge Ortega
VP Exploration
Mr. Ortega is a Professional Geologist with 30 years of experience in the mining industry. Prior to joining Excellon in 2018, he was Exploration Country Manager Mexico for Great Panther Silver, leading exploration efforts in Guanajuato and Durango, delineating the pre-production San Ignacio Mine resource. His prior experience includes Alamos Gold, where he advanced the Mulatos (Mexico) and Kirazli (Turkey) projects, Oro Silver, Goldcorp (Eleonore), Noranda, INMET Mining, SOQUEM (Quebec's para-governmental exploration company), the Geological Survey of Canada and the Consejo de Recursos Minerales of Mexico. During his time at Excellon, he has led exploration efforts on the Platosa Property, leading to mineral resource growth at the Platosa Mine, the delineation of a large Platosa-style alteration zone at Jaboncillo and the identification of a large, geophysical skarn target at PDN. He led delineation of the silver-lead-zinc mineral resource estimate on the Evolución Property completed in September 2019. His extensive epithermal experience has also contributed to Excellon's advancement of the Silver City Project. Mr. Ortega holds a Masters in Earth Sciences from INRS-Laval University and a Bachelors of Geological Engineering from the National Autonomous University of Mexico.
Read More [+]
Email Signup
Sign up for the latest news and updates